Are you new to watch collecting or looking to begin this fascinating hobby? Joining a monthly subscription watch club is the way to go. Wear the watches you collect, trade them, sell them, or pass your precious timepieces on as heirlooms. Some watch clubs allow you to create a profile so they can handpick watches to suit your taste and budget. Here are the top five watch clubs to get you started.
Watch Of The Month Club

The Watch of the Month Club provides unique, high-quality watches from watchmakers worldwide at great prices. Choose from four plans for different preferences. The Starter Plan is $25 monthly and includes brands such as Timex, Casio, and Seiko. The Baron Plan is $50, and the watches you will be sent have a value between $100 and $150.
For just under $100, the Viscount plan includes watches valued up to $300, and the Duke plan guarantees watches between $300 and $600 for around $200. Watch brands you can expect across the plans include Breed, Reign, Morphic, and HERITOR.
Watches are preselected and can't be returned or exchanged, but all come with a manufacturer's warranty.
Watch Gang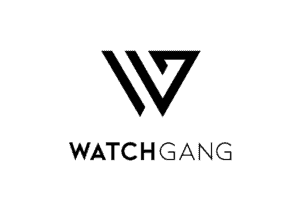 The monthly subscription Watch Gang specializes in sending watches of different styles and types for those looking for variety. They guarantee you won't get the same style twice. Choose from three plans – Original, Black, or Platinum Tier to receive a watch that is valued at more than what the plan costs each month.
For only $49.99 per month, you'll receive a watch valued at up to $150. The deals get better with each tier. The middle plan will get you luxury watches retailed up to $500 for $99 per month. Or go for the Platinum tier and get watches valued up to $1,500 for $299.99 per month.
To top it off, every Friday a random winner has a chance to win a Rolex or a Tag Heuer every Tuesday. Upon signing up for Watch Gang, you will start earning points. Use the points in three different ways – a spin on a wheel to win a certain watch, on flash sale picks, or towards the cost of membership. You can also purchase additional points.
Joining Watch Gang is a great way to collect high-end watches at a reasonable price, and you may very well be one of the lucky winners of a luxury watch.
Monthly Watch Box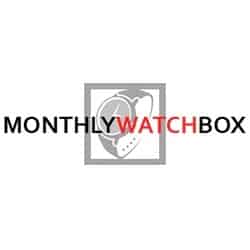 Monthly Watch Box subscribers only receive brand new, custom-made watches from various watchmakers around the world.
There are four plans to choose from: The Starter Plan price of $29 includes Timex, Seiko, and Casio timepieces. The Basic Plan for $49 includes those same brands but at a higher retail value. The Advanced Plan for $99 includes G-Shock watches and higher-end Timex and Seiko watches The G-Shock Elite Plan includes G-Shock Watches only. The watches sent to you are hand-picked.
Monthly Watch Box is great for collectors looking for stylish and functional watches to wear. Subscriptions can be canceled at any time. Individual watch sales are not offered. Watches can't be exchanged or returned, but all are covered by a manufacturer's warranty.
Clockwork Club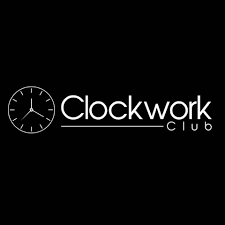 By joining the Clockwork Club, you're sure to have a watch for every look, mood, and occasion. It's a great way to build your collection without the hassle. Each timepiece is yours to keep forever. Brands and designs they send vary ensuring a surprise every month.
Choose from three subscription levels with prices starting at $55 per month, The Gentleman Collection includes brands such as Timex, Lorus, and Komono. With The Aficionado Collection, you'll receive watches from Seiko, Jousi, and Thomas Earnshaw collections. For brands like James McCabe, Nubeo, and Jacques Lemans, sign up for The Connoisseur Collection.
The Clockwork Club helps you collect some of the best watch brands with subscription plans starting at only $55 per month.
WristBabe

Focusing on women's watch styles, WristBabe works with watchmakers around the world evaluating hundreds of designs to ensure you get trendy, stylish timepieces and bracelets that are hard to find in stores. You'll get a watch to match every outfit and occasion.
Members will create a profile by answering questions about their style and preferences. A stylist will choose watches to send each month based on your profile. The monthly subscription choices include a Bracelet Subscription for $12.99, a Watch Subscription for $29.99, and a Watch & Bracelet Subscription for $36.99. Shipping in the US is free for all three plans.
WRISTBABE is a great way to get high-quality wrist candy at reasonable prices. The pieces you will get are durable and not of cheap quality. The subscription runs month to month and can be canceled at any time.