President Donald Trump is well known for his showmanship and bling, so you are certainly going to see a lot of gold in this watch collection. And money is of course no object, so the watches worn by Donald J. Trump are something most of us will never afford.
Rolex Day-Date 40mm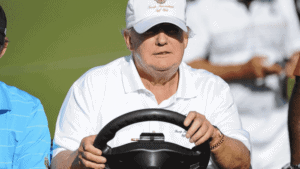 Credit to Men's Journal
The Rolex Day-Date, also known as 'the president's watch', is the ultimate watch of prestige. So, what better watch for a man like Donald Trump.
Striving for excellence and reliability, Rolex watches are designed for daily wear and are suitable for any sports and other activities. These timepieces are intentionally built to last which is visible in their distinctive and timeless aesthetics. No wonder Trump wears this watch golfing all the time.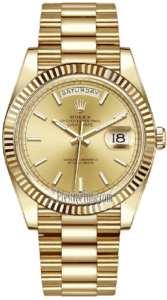 Patek Philippe Golden Ellipse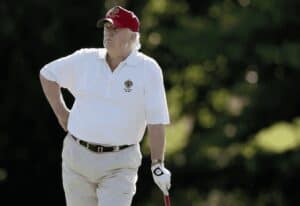 Another 18k yellow gold watch in Trump's small collection is the Patek Philippe Golden Ellipse. With its refined mesh bracelet and elongated blue dial, it certainly stands out in a crowd.
The Patek Philippe Ellipse was released back in 1968 where the shape was certainly a bold departure from the usual circle everyone was used to. They used the "golden section" mathematical principle to guide the design, which results in a shape that is very pleasing to the eye. Somehow the ratio discovered by Greek mathematicians is found all over the world in art and architecture.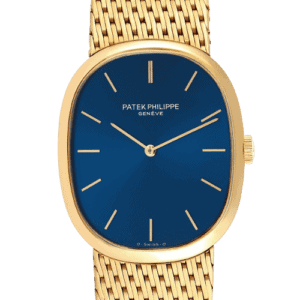 Vacheron Constantin Historiques Ultra Fine 1968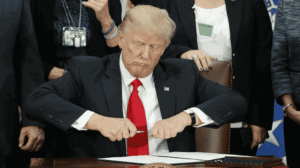 Vacheron Constantin has continued a passion for fine craftsmanship and enduring excellence since 1755. In blending tradition with innovation, the Swiss manufacture crafts every watch into an original work of art with a signature of technical distinction.
The last watch worth mentioning from Donald Trump is the Vacheron Constantin Historiques Ultra Fine 1968. It is a square-faced watch much like the renowned Cartier tank, although the lugs are a little different on this watch. It has an ultra-thin automatic 1120 movement which has an oscillating weight and with the Hallmark of Geneva, a rare mark in the watchmaking world.
Credit to Wikimedia for the image used in the header.