If you were born in the 70s or 80s like me, and grew up watching Knight Rider then you will have fond memories of Michael Knight and his trusty companion, a car called KITT.
KITT stands for Knight Industries Two Thousand and it was a cutting edge car that could not only talk and reason, but also perform death-defying stunts. It was in many ways a precursor to today's AI driven cars, which will soon be ferrying us around at whim!
The KITT Commlink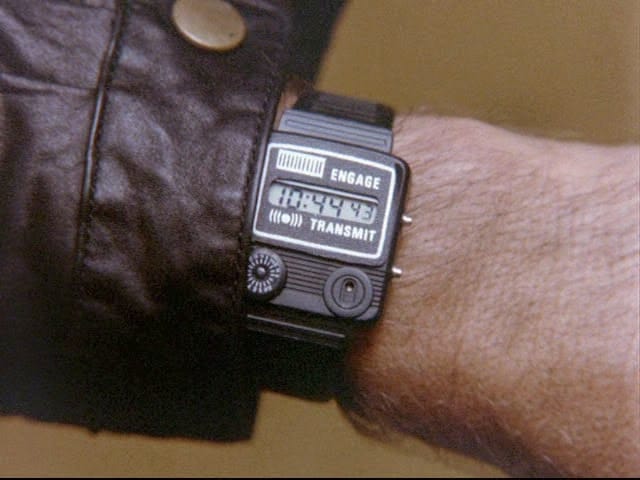 In almost every episode of the show, Michael Knight had to communicate with KITT remotely at some point. This was done via his watch which was also referred to as the commlink.
Many people are wondering what kind of watch Michael Knight actually wore and whether you can buy one?
Well, unfortunately, they are as rare as Hope diamonds, but there are some replicas around.
The original Michael Knight watch is thought to have been an LCD Am Radio Watch labeled under various brands such as Bradley, Quasatron, Nelsonic, Advance, Gala, Armitron, and many others. You can read more about there and see various other pictures here.
In reality, the watch actually had branding around the digital display, but it was removed for the show and replaced with the Engage and Transmit writing you see in the image. The bottom left dial was actually the AM tuning dial for the radio on the watch, and a pair of headphones actually plugged into a jack on the left-hand side.
Here is a copy of an article I found online that appears to be the same watch that Michael Knight wore, and is one of the ones with the Advance branding. You can see and read more details about it in the image.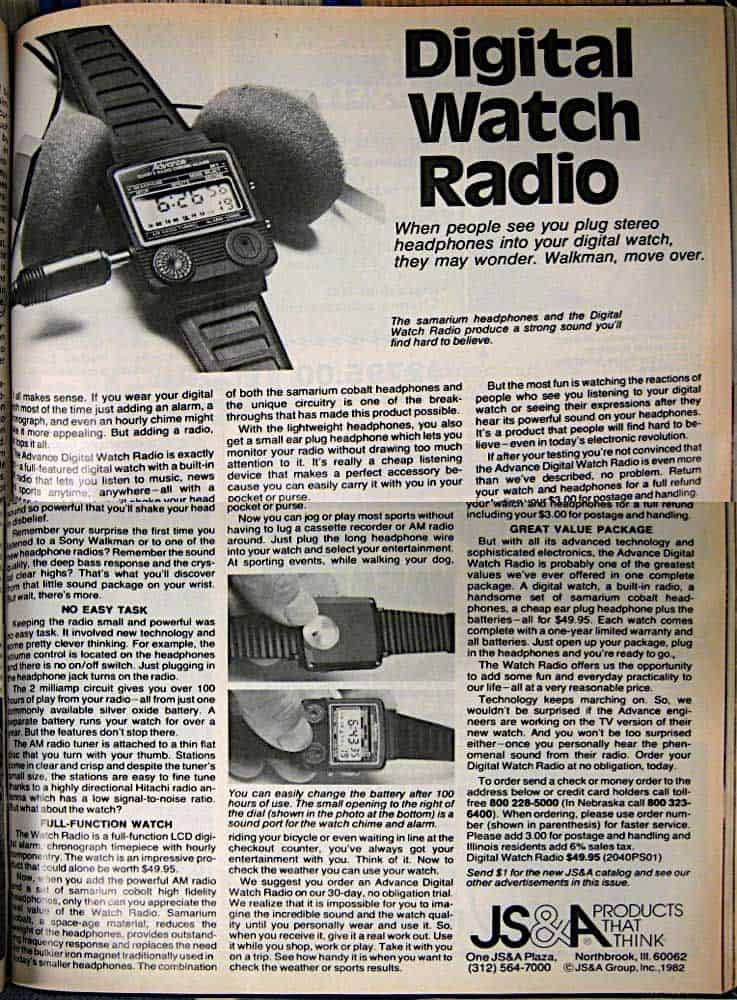 Where Can You Buy Michael Knight's Watch?
It is rare to see one of these watches or a replica available but I recommend keeping an eye online on sites like eBay.