The Steinhart Ocean One 39 is a stunning and affordable Rolex Submariner homage made in Germany. For often under $500 you get a Swiss made ETA automatic movement with 26 jewels, a polished 316L stainless steel case and band, and an anti-reflective sapphire crystal to help reduce scratches and glare.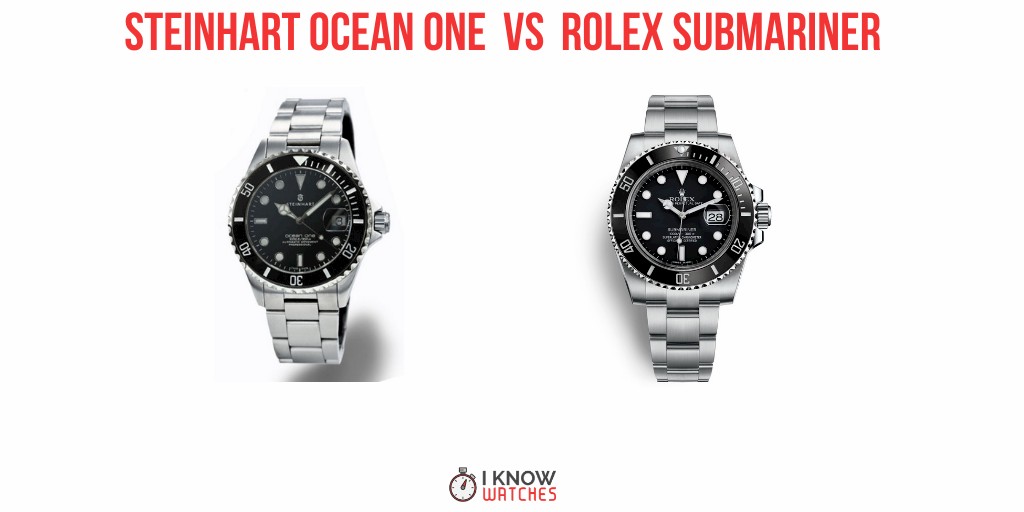 Steinhart Ocean One vs Rolex Submariner
When you study this watch in detail and compare it to its inspiration the Rolex Submariner, it is almost a perfect copy. Whether you like copycats or hate them, Steinhart has done an immaculate job, complete down to the Mercedes hands, the cyclops magnifier on the date window, the screw-down crown and crown guards, and the exact markings for the hours, minutes, and bezel. There are a few minor differences, like the lumed pip at 12 o'clock on the bezel of the Submariner that is missing. But otherwise, it's almost a twin!
Steinhart actually offers this watch in a large range of options from stainless steel to leather bands, steel or ceramic bezel, a second GMT hand for those who love to travel, and a variety of colors of course.
Is the Stinehart Ocean One 39 Worth It?
For me, if you are after a classic diver watch that does not break the bank. The Steinhart is worth checking out.
It is very much a perfect Rolex Submariner homage, but then again, so are most dive watches these days. They almost all have the same dial and bezel style, similar band and crown, and hour markers as well.
After all, there is only so much you can do to make a easy to read, reliable dive watch, without breaking the mould. And with the Swiss made movement, and sapphire crystal at this price, you can hardly go wrong!