How you spend your money is entirely your business, but it's always great to support brands that are attempting to make a difference. That's why it's smart to know exactly who and what you are supporting with your hard-earned money, even when you're shopping for something as simple as a wrist watch.
In this post we'll talk about watch brands that are eco-friendly and sustainable. Some of them pull plastic directly from the ocean for every watch they sell and others plant trees for every package they ship. And we'll cover other things like using recycled materials, monitoring the supply chain and treatment of factory workers.
Read on to see the top eco-friendly and sustainable watch brands that are trying to make a difference and minimize their impact on the environment!
Sustainable Practices To Look For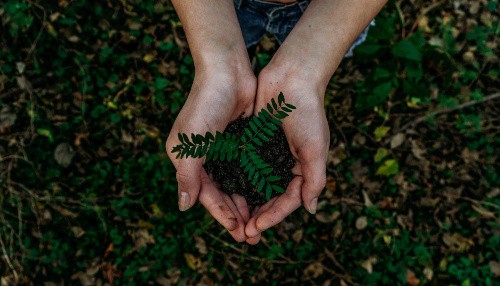 I'm not going to list all the eco-friendly brands below, so how can you recognize the others?
It's pretty simple really – just look for sustainable practices. The most important thing to look for is what material a brand uses for their watches. Luxury watch brands – which are far from sustainable – use only the best materials like luxurious leather and sapphire crystal glass, and they're miles away from being eco-friendly.
You should look for vegan watches that don't feature genuine leather but faux leather instead. Also, if a brand is using plastic in their watches (nylon bands or acrylic on the dial), check if they are using recycled plastic. It's also possible to recycle stainless steel, and if a brand uses recycled stainless steel or other metals in their watch cases, that's a huge plus.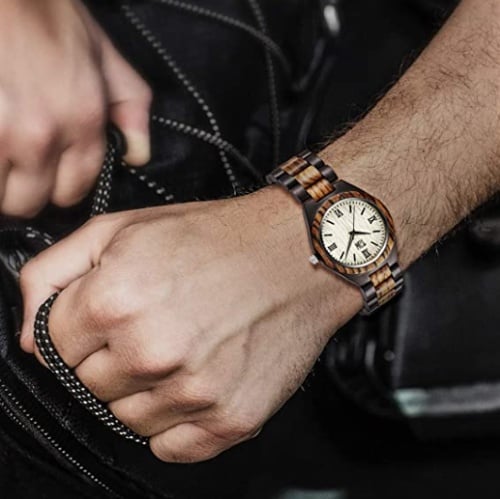 Some brands even make watches from wood, which is definitely something you should be considering if you're on the prowl for an eco-friendly watch. Not only are these completely sustainable, but they're also really unique and perfect for people who want to stand out.
Another thing to consider is whether a brand is doing anything to minimize their carbon footprint. Watch manufacturers are caught up with the rest of the fashion industry and most of them are trying to do their part to minimize their impact on the environment. Even Rolex have upgraded their facilities near Geneva to include rooftop gardens with rainwater collectors, in an attempt to minimize their impact on the environment. This is really easy to check, and if a brand is doing something they are proud of, you can usually find it in their 'about us' page.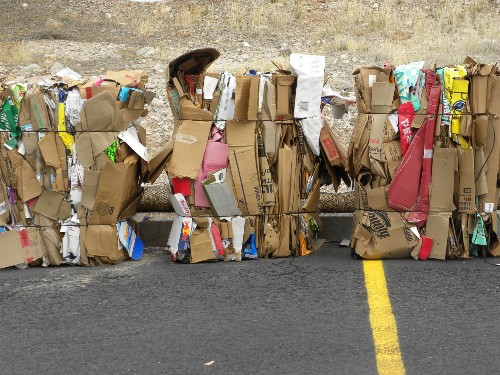 Something else you should consider is the labor practices of a brand. If their factories are overseas, they need to be SA8000 certified, otherwise it's a big red flag. It's one thing to manufacture where labor costs are lower, it's a completely different to thing to exploit children and disregard the Geneva convention.
Last but not least, don't forget to check out the packaging. It should include just the essentials, and best case scenario, everything that you get in the box should be recyclable – apart from the watch, obviously.
Mondaine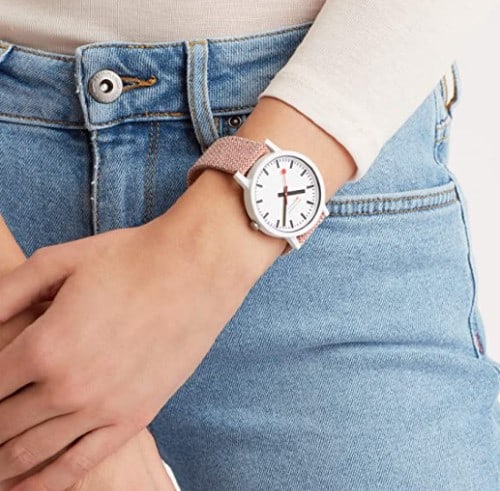 MondaineSingle Hand Watches (Unique Timepieces) is one of the most famous Swiss manufacturers out there. They actually have the license to use the design of the Swiss Railway Clock for their dial, which is what makes them stand out among other great manufacturers from Switzerland.
But what's even more important is that Mondaine is really doing everything in their power to make their watches eco-friendly. They have launched an entire collection of sustainable watches, which are predominantly made from natural and recycled materials. The Essence collection features the latest watch technology with 70% of the parts that are built from reusable materials.
They've also expanded this collection since the initial launch to include watches with easily replaceable straps. And of course, they offer vegan and eco-friendly straps that are made from things like recycled PET bottles and cork lining.
Citizen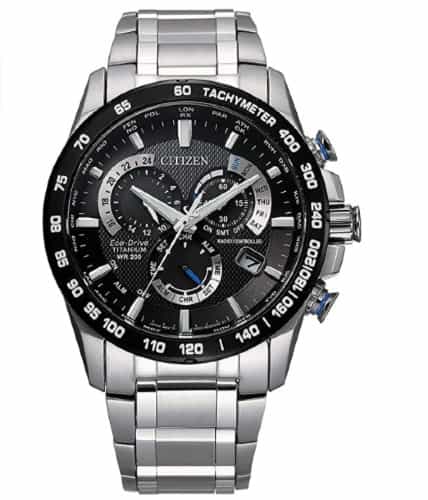 Citizen is another big name in the watch industry that is doing its part to increase the brand's sustainability. They launched the Eco-Drive collection more than four decades ago, when the oil crisis made it clear that there is a growing need for more sustainable materials and clean energy sources.
They launched their first light-powered watch back in 1976, which is certainly impressive. Nowadays, their Eco-Drive collection has more watches than you can count, including everything from diving watches to elegant dress watches. They're all solar powered and require no batteries, so as long as they see the light of the day, they will keep ticking.
Citizen also uses vegan leather in some of their watches, but not all. Their luxury watches still include genuine leather and all the premium materials, but that's what people expect for the money. You can get an eco-friendly vegan watch from this brand if you want, and I think that it's important you know that. Especially since they had such a big impact on the industry more than 40 years ago.
Nordgreen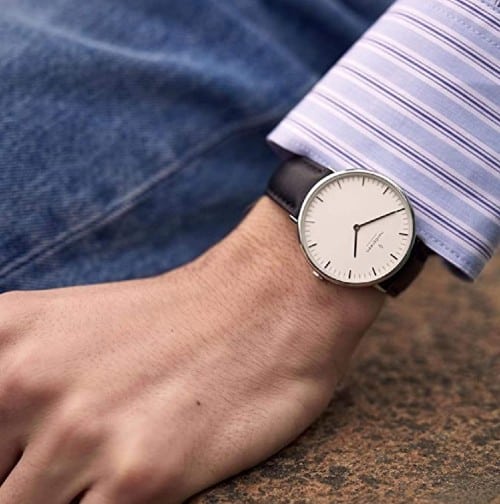 Nordgreen was always going to be a sustainable brand since they went ahead and put 'green' in the brand's name. Sustainability has been one of their top priorities and they're proud to tell you about all their eco-friendly accomplishments so far.
The brand is carbon neutral, which isn't something a lot of brands can say about themselves. They've planted thousands of trees to offset the emissions of their Copenhagen offices, and they continue to do so in order to offset the impact of every single package they ship. And by the way, all of their packaging is minimal, recyclable and made from recycled materials.
There's a couple other things you need to know about this brand. They sell refurbished watches, which means that very few of their watches actually get thrown out. Also, this brand is all about giving back to the community, and when you buy a watch from them, a percentage of the proceeds goes to one of their three favorite causes – providing education or clean water to children in need or protecting the rainforests.
You can read more about the various NGO's they've partnered with throughout the years and all the ways in which they are giving back to the community on their site. But if you want to be a part of their story, all you have to do is get yourself a stylish Nordgreen watch.
TRIWA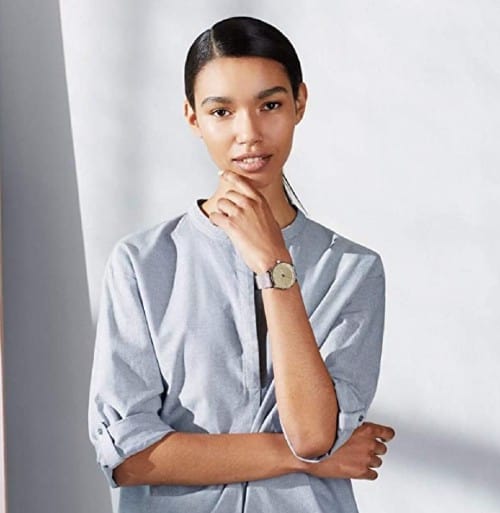 TRIWA is another brand that let us know from the start that they were going to do things differently. Their name stands for 'Transforming the Industry of Watches', which is a pretty big statement. So, can their actions back up that claim?
Yes! This brand has an entire collection of watches that are made from plastic pulled out of the oceans. To be more precise, the strap and case are made from recycled ocean plastic, and the other materials are more standard for watches. The case back is stainless steel and the glass used to protect the dial is tough and durable mineral crystal.
TRIWA also has a collection of watches that is made from humanium metal. That is metal gotten from the destruction of illegal firearms, so this particular collection of watches might be more important than the previous one. Also, 15% of profits from every Humaniun metal watch sold goes to IM Sweden, which is an organization working to achieve a world free from exclusion and poverty.
Woodwatch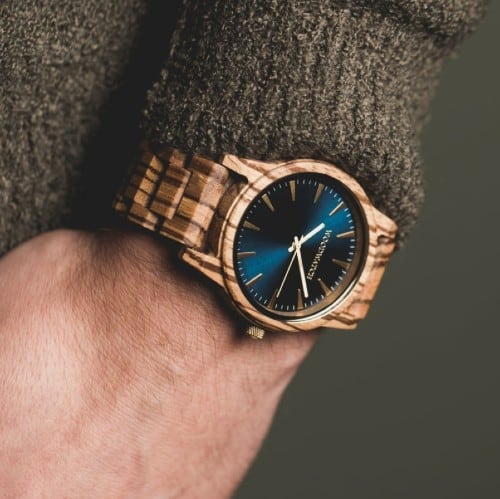 Woodwatch is exactly what it sounds like – a company that manufactures wooden watches. Different types of wood are used for creating the cases and bracelets of their watches, so every single wristwatch from Woodwatch is unique in its own way.
The brand also plants three trees for every watch they sell, which allows them to compensate for their wood consumption and minimize their carbon footprint. They do the same for every package they send out, which puts them at the top of the list of eco-friendly brands.
There's a lot of variety within their offer, including everything from simple dress watches to chronographs and automatic watches. But keep in mind that they don't do diving watches since wood isn't the right material for that.
TIVC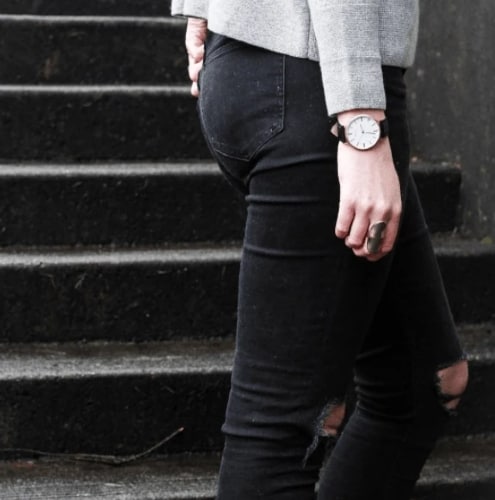 TIVC is another brand that was founded with the intent to make a difference. Their name stands for Time IV (for) Change, and their mission has been to create gorgeous vegan watches from the start.
All of their leather bands are vegan and cruelty-free, meaning that no animals were harmed in the process of making TIVC watches. The leather they use is made from recycled materials, and it feels just as good as genuine leather. Maybe even better since you know it's 100% cruelty-free and better for the environment.
Also, the brands use recycled aluminum and stainless steel for their watches, so more than 50% of every single watch they make is made from recycled and sustainable materials. To top it all off, their Hong Kong factory is SA8000 certified, so you can be entirely certain that when you buy a TIVC watch you are supporting a company that is truly doing its best to create positive change.
Solios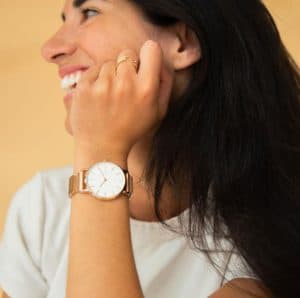 One way of increasing the sustainability of a brand is eliminating the need for batteries entirely. That's exactly what Solios does, by manufacturing only solar-powered watches. And that is just scratching the surface of their sustainable effort.
Solios also uses cruelty-free Eco Leather bands that are free of PVC, PU as well as toxic waste. But not all of their watches come with sustainable vegan leather bands – some feature mesh stainless steel bracelets, which stand out with the colorization process. While most other brands opt to color the metal in the cheapest way possible, Solios instead uses ionic colorization. It's a lot more expensive but creates zero chemical waste.
If you decide to get a Solios watch, expect it to arrive in 100% recycled and recyclable cardboard. The brand is dedicated to minimizing waste and environmental impact in every way possible and they manage to do that with the most wasteful part of any watch – its box.
Baume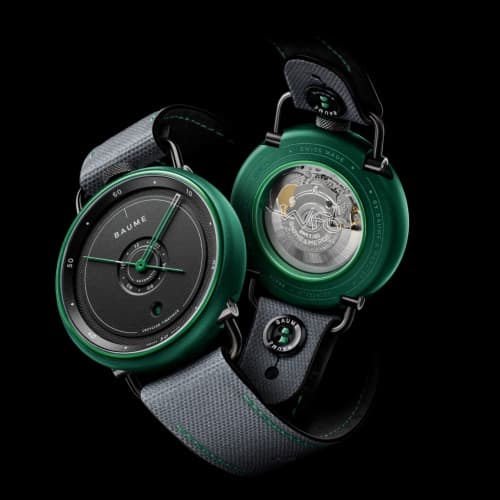 Luxury brands often get a pass when it comes to eco-friendly practices, but I'm happy to say that times are changing. Baume & Mercier is one of the luxury brands that is trying their best to make their practices more sustainable, starting with ethical business practices and minimal carbon emissions.
They still use some luxury materials, but they guarantee that everything is ethically sourced. Baume won't sell you a watch with leather from an exotic animal, but they will sell you a watch with a band made from trout skin. They still use diamonds in some of their watches, but they originate only from countries that apply the Kimberly Process. This means that none of those are 'blood diamonds', and you can be certain that they are completely ethical.
On top of that, Baume has a limited edition collection of watches that are made from recycled plastic from oceans. You get an RPET bracelet lined with cork as well as a case that is 80% recycled plastic and 20% glass fibers that increase its durability.
Baume might not be as sustainable as brands that are fully committed to Vegan watches and natural materials, but they do so much more than other luxury brands that they definitely deserved to be mentioned. And if you're in the market for a luxury watch, you might as well give your money to the company that's at least doing something to make a difference.
SOLGAARD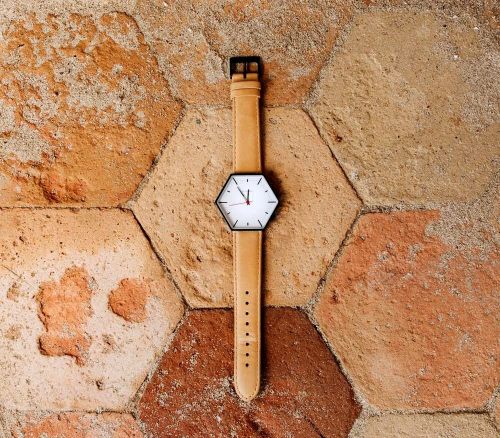 SOLGAARD is one of my favorite brands on this list for two reasons. One is that their watches are exactly my style and the other is that they pull 5lbs of plastic from the ocean for every single item they sell. Let me say that again – for every item you buy from this brand, 5lbs of plastic get removed from the ocean and then upcycled and reused.
How exactly do they manage that? Well through their partnership with the Plastic Bank. This also creates jobs for locals in the Philippines, so it's not just helping the environment but also the society.
And it gets better. This brand isn't just about watches – in fact, I feel like they're more on an afterthought for them. They sell luggage, backpacks, solar banks (solar-powered speakers and power banks) and wristwatches. And they sell a bag that is entirely made from recycled ocean plastic, which is just another reason why they deserve to be on this list even though they're not that big in the watch world.
But let me tell you one thing about their watches – even though they sport a minimal design, their unique hexagon shape makes it surprisingly easy to tell time. That's their thing and I love it! If you're looking for a unique watch, you might as well buy one that's easier to read and that has a direct impact on the amount of plastic in the oceans.