If you're shopping for a new watch online, there are a few things you should look for to ensure you're getting something that's not just gorgeous, but also fits your wrist perfectly. It's important to make sure the case is the right size for your wrist, but there's something even more important than that – the correct width and length of the watchband.
If you get a watch with a band that's too long for you and you'll wind up wearing it around your elbow. But if you get one that's too short, it's even worse since you can't possibly make it longer.
So, how do you determine what width and length of a watch band are perfect for you? Read on to find out!
Length Vs. Width Of Watch Bands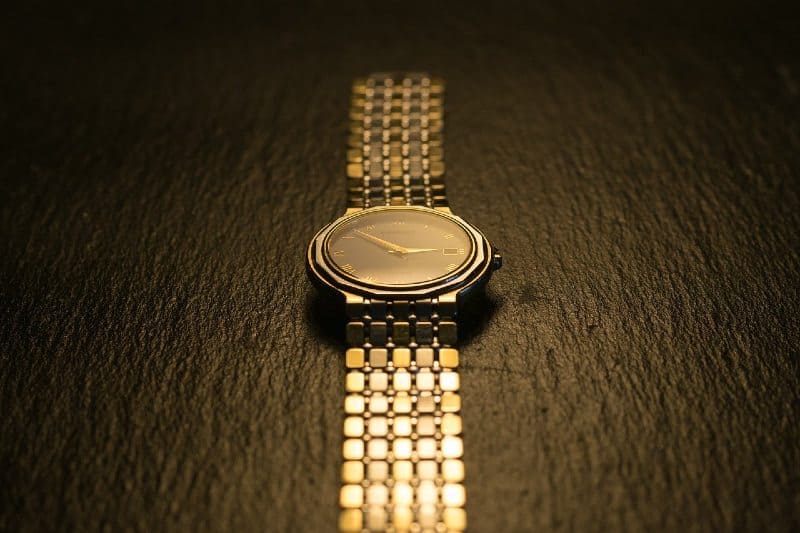 What's more important – the width or length or a watch band?
I would say the length, definitely. The width of a watch bracelet depends on the size of the case. It's designed to fit the case well and you'll always see wider bands on bigger cases and smaller bands on smaller cases.
But the length differs from watch to watch, and most manufacturers will offer the same exact watch with several lengths of the band. That's because all of us have wrists of different sizes and what might be the perfect fit for me could be way too small for you.
When shopping for a brand new watch online, it's crucial that you make sure you're getting a good bracelet length. Always go for the perfect fit if it's available, just make sure that you've measured your wrist correctly and that you know what's the right band length for you.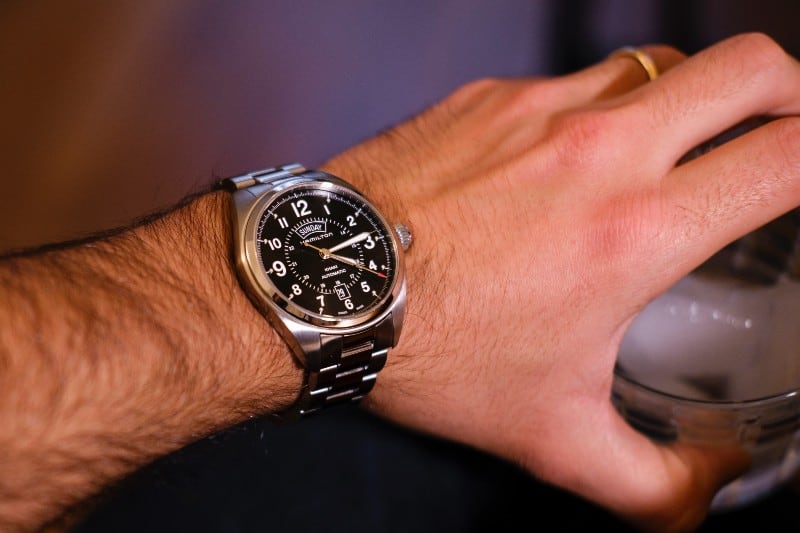 If you can't find a length that's perfect for your wrist, always go for the longer option. You can easily adjust the length of virtually any watch band out there, and it's better to get something big and adjust it than to get something that's too small and you can't even get it around your wrist.
Also, if you really like a particular watch case but you hate the bracelet, keep in mind that you can always replace those. It's really not hard to take off the bracelet on your own, and you can get someone to do it at any watch store. Just make sure to have a bracelet that you already like and that fits well before you take the watch into a store.
How To Measure Your Wrist?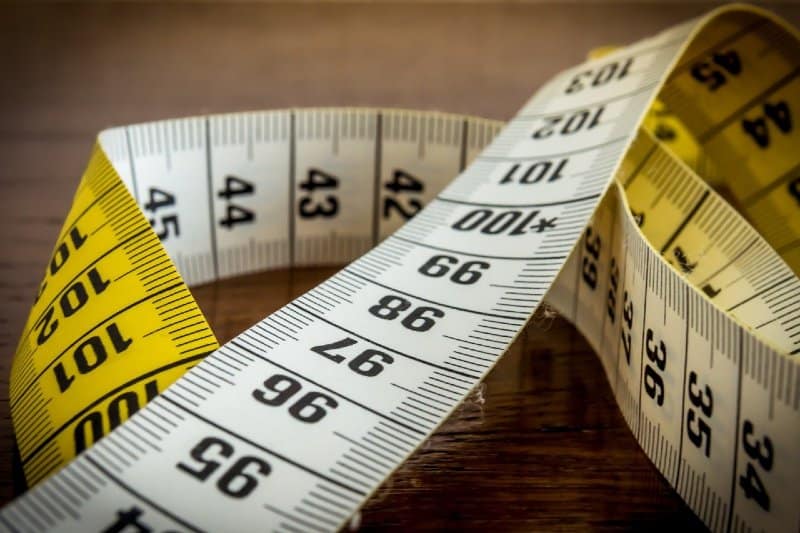 The quickest and easiest way to measure your wrist is to take sewing tape and just wrap it around your wrist. This is the fastest way to determine the length of the band that's perfect for you. One important thing to note here is that you should measure either above or the knuckle, depending on how you prefer to wear the watch.
No sewing tape at home? That's fine, there are ways around that. You can take a piece of Sellotape/scotch-tape and just wrap that around your wrist. When you've cut out the perfect fit, take it off and measure it with a ruler or basic measuring tape. And if you don't have scotch tape at home, just take a piece of paper and cut it out to a length that comfortably wraps around your wrist.
I would also advise that you don't wrap anything too tightly around your wrist. Leave a bit of wiggle room, so that the watch doesn't feel too tight on your wrist. And if you're looking at a watch that doesn't have the perfect band length for you, always go with the longer option. It's better for it to be a bit loose, than to wear a watch that just cuts of the blood flow to your hand.
Importance Of Case Size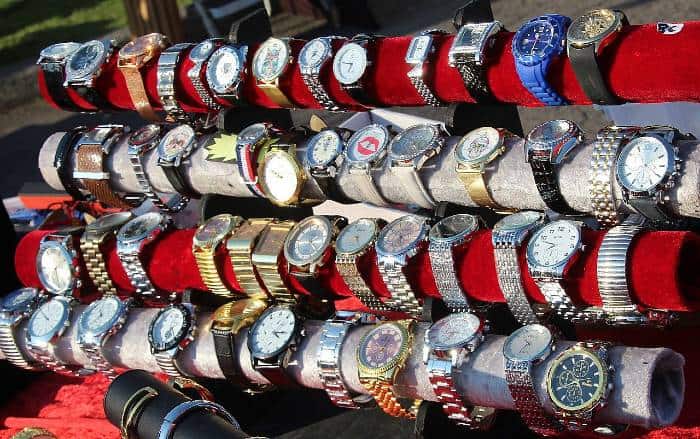 Watch cases come in many different shapes and sizes. Cases of women's watches tend to be smaller since women generally have smaller wrists, but that doesn't necessarily mean that the bands are narrower or shorter. That's because the width of a watch band is not determined just by the size of the case, but rather the width of lugs.
Lugs are those two tiny 'horns' that stick our on either side of the watch case and which secure the band to it. Their inner width is what determines how wide the band is, so if you can't find info on the exact width of a watch bracelet, try to find info on the lug-to-lug width instead. However, keep in mind that a lot of manufacturers list the outer width.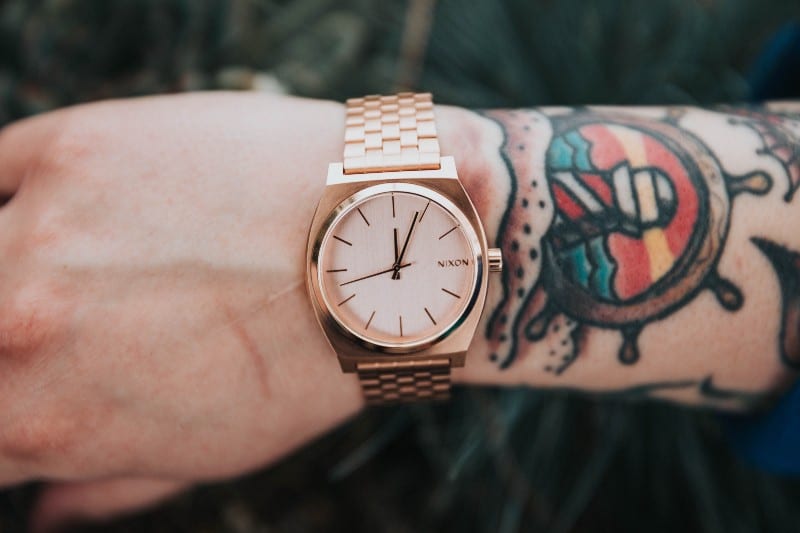 Obviously, larger cases have wider bands while smaller cases tend to feature narrower bands. But the length usually stays the same. The standard length for women's watch straps are 165-180mm, where for men's watches it's 184-197mm.
The average width of a watch band depends on exactly how big the case is. With smaller, 36mm cases the band is usually around 18mm, but it's as wide as 22mm on larger 44mm cases.
Also, you should always pay attention to the size of the watch case, and not necessarily because of the bandwidth. Just measure the width of the case against your wrist so you can have a general idea of how it will fit and look on your arm. 50mm+ cases are definitely not for everyone, and certainly not for people with dainty wrists.
Importance Of Materials And Clasps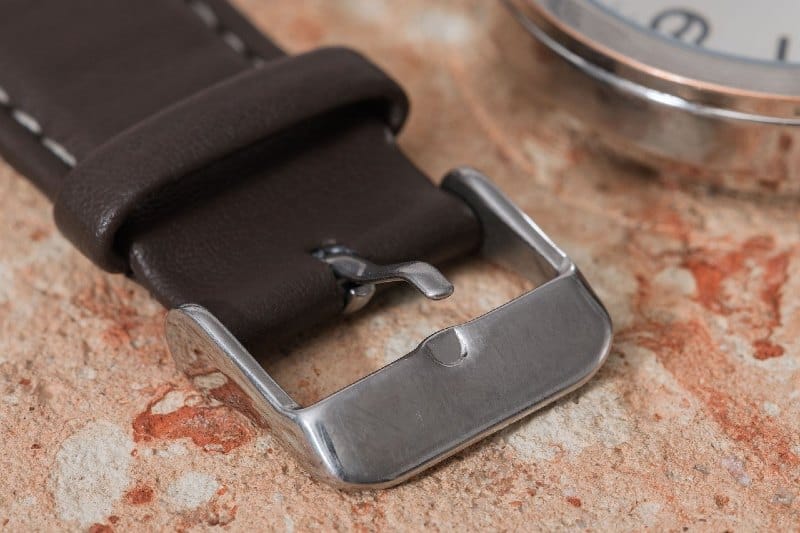 It's certainly convenient to know the circumference of your wrist, but it's not always necessary when shopping for watches. Especially for watches with silicone, leather, or nylon bands that have buckle closure. These bands usually feature multiple holes, so you secure the buckle to different positions. This means that a single band is designed to fit a wide variety of wrist circumferences equally well.
But if we're talking about stainless steel bracelets or push-button deployment clasps, then it's essential to know exactly which length is best for you. Quality watch manufacturers always offer multiple band lengths, allowing you to really get as close as possible to the perfect fit.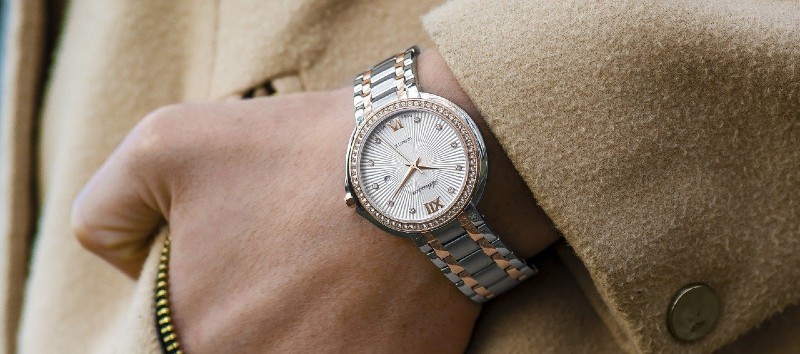 If there are no options for bracelet length, you will need to get the watch adjusted. You can take it to a watch repair store or you can do it yourself – it's actually really easy to do if you have a steady hand, and all you need is a watch band tool kit. You can get one for approximately $10-20, and learning this useful skill can save you a lot of money on future adjustments.
It's important to note that it won't always be possible for you to manually adjust the bracelet length. Some brands don't make it easy to do this on your own, and if you pick up a very specific watch you will need to get it resized at an authorized store.