I grew up in the 1980s watching Back To The Future and will never forget the mind-blowing technology and watches that were on display in that movie!
Not only did it leave me with unforgettable memories, it also launched Michael J. Fox into stardom. Of course, Doc Brown, played by Christopher Lloyd, did not become as famous, although he certainly deserved to.
So, maybe you are wondering which 1980s watches were on display in this classic movie? From Seiko one-of-a-kinds to 1980s calculator watches, we found them all!
Marty McFly's Watch In Back To The Future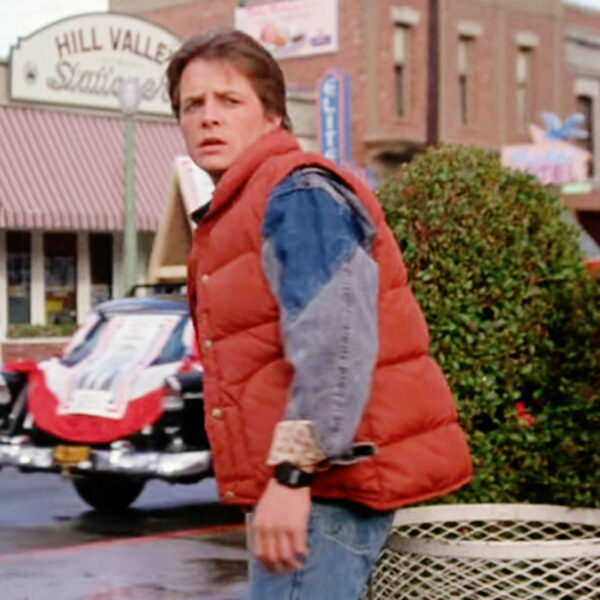 Marty McFly wears a Casio CA53W calculator watch during Back To The Future. This Casio calculator watch can be clearly seen on Marty's wrist while Doc is testing the Delorean during its first 1-minute jump into the future.
The Casio CA35 is a combination of a digital watch and a calculator. It comes with an 8 digit calculator that can do simple addition, subtraction, division, and multiplication. It also has the standard digital watch features you expect from a Casio such as a stopwatch an automatic calendar and dual time zones.
[product-button url="https://www.amazon.com/Casio-Mens-CA53W-1-Calculator-Watch/dp/B000GB1R7S?tag=watchinfo0803-20″ text="SEE ON AMAZON"]
Dr. Emmet Brown's Watches In Back To The Future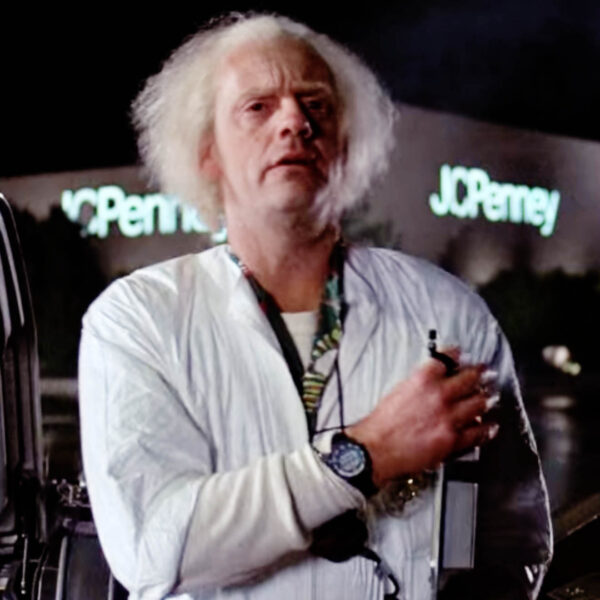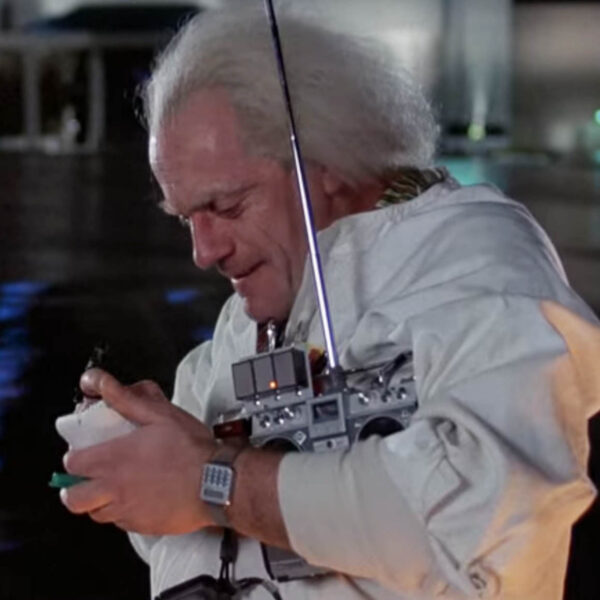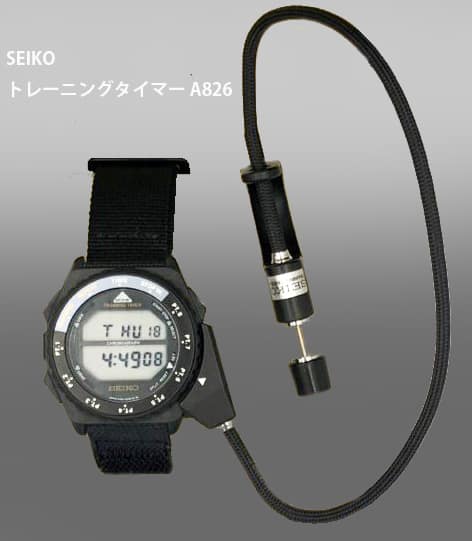 Dr Emmet Brown (or "Doc") wears two watches in Back To The Future. On his right wrist, he wears a Seiko A826 Training Timer digital watch, while on his left wrist he wears a silver Amritron calculator watch (1980s).
Seiko A826 Training Timer
The Seiko A826 Training Timer watch is actually quite a unique watch that features a rotating dial with a variety of timer functions and a remote removable pusher. The pusher is not showing during the movie, but it is intended for the stopwatch – stop/start and intervals.
The strap is made from adjustable black velcro. The watch is approximately 41mm wide, measuring 44mm lug to lug, and is 9mm thick. It is indeed a rare watch, so if you can find one, you will likely pay a pretty penny for it.
Armitron Calculator Watch
It is actually quite a challenge to locate a decent photo of an Armitron calculator watch from the 80s that matches his watch, but I managed to salvage one from Etsy below. I do not know what exact model number it had as Armitron information is very hard to come by. So, if you can find the exact watch model or even buy one of these online, best of luck to you!