In 2010, the sci-fi film Inception was one of the biggest grossing films around. It was written and directed by Christopher Nolan who was hot off the Batman movies at the time.
The film stars Leonardo DiCaprio named Cobb, who is a professional thief. But not your normal thief. he uses the subconscious and the dream world to manipulate people and steal their secrets.
It is indeed an exciting, yet complex plot that you could watch over and over to understand all the nuances.
As a watch lover, one of the questions I always wonder is which watch was each of the actors wearing?
Dominick "Dom" Cobb and Arthur are "extractors"; they perform corporate espionage using experimental military technology to infiltrate their targets' subconscious and extract information through a shared dream world.
Which Watch Did Leonardo DiCaprio Wear?
The leading role of Cobb was played by Leonardo DiCaprio in Inception and he does a mind-blowing job as usual. Portraying a tortured soul who has lost his wife in a dream, playing dangerous games none of us would ever likely play while awake.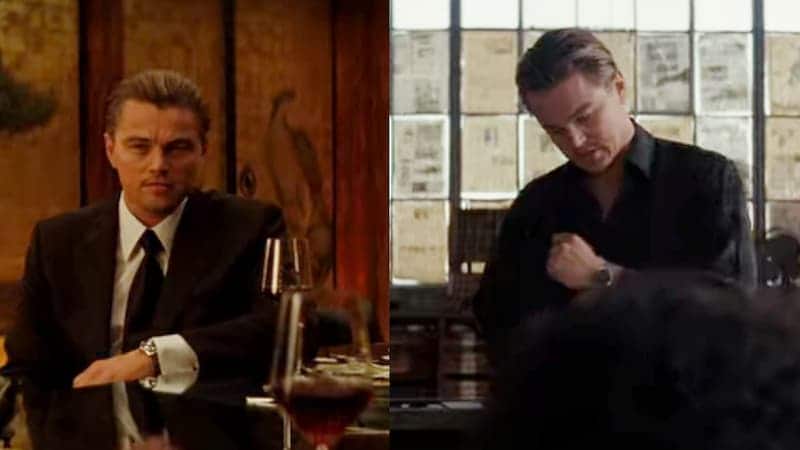 Leonardo DiCaprio wore a Tag Heuer Calibre 5 Automatic during the whole movie. And given he was an ambassador for Tag Heuer from 2009, so it is no surprise that he wore one of their watches.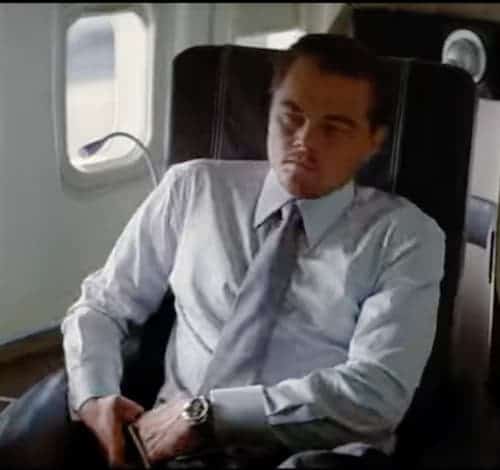 The specific reference model he was wearing is a Tag Heuer WV211B.BA0787.
[product-button url="https://www.amazon.com/TAG-Heuer-WV211B-BA0787-Carrera-Automatic/dp/B000G6X6I6/?tag=watchinfo0803-20″ text="SEE ON AMAZON"]
Which Watch Did Ellen Page Wear?
Ellen Page plays Ariadne in Inception, a newcomer to the dreaming world and one of Cobb's team playing in this crazy world.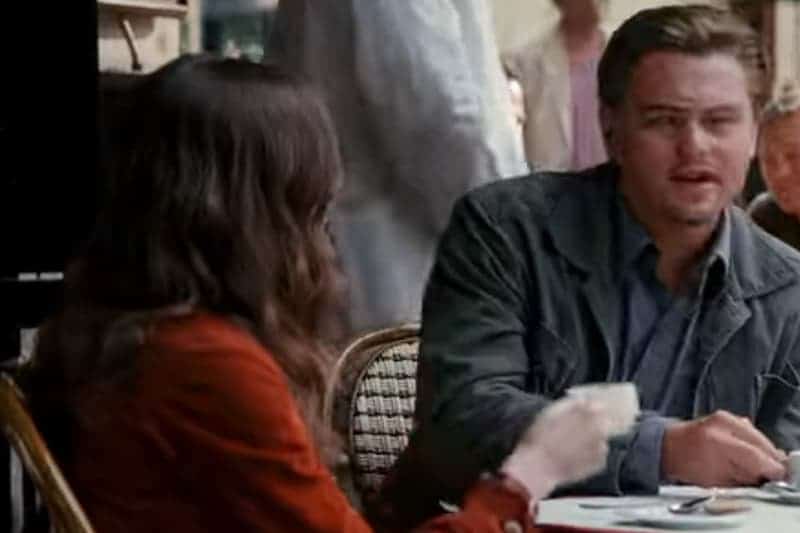 During Inception, Ellen Page wears a Cartier Tank watch with a brown leather strap. It is difficult to be more accurate on the exact Cartier model because the watch is rarely seen in any one scene.
No products found.
[product-button url="https://www.amazon.com/Cartier-Silver-Leather-Ladies-W5200024/dp/B00OY4Q3SG/?tag=watchinfo0803-20″ text="SEE ON AMAZON"]
Which Watch Did Joseph Gordon-Levitt Wear?
Joseph Gordon-Levitt plays Arthur in Inception, Cobb's partner in the complex game of dreams.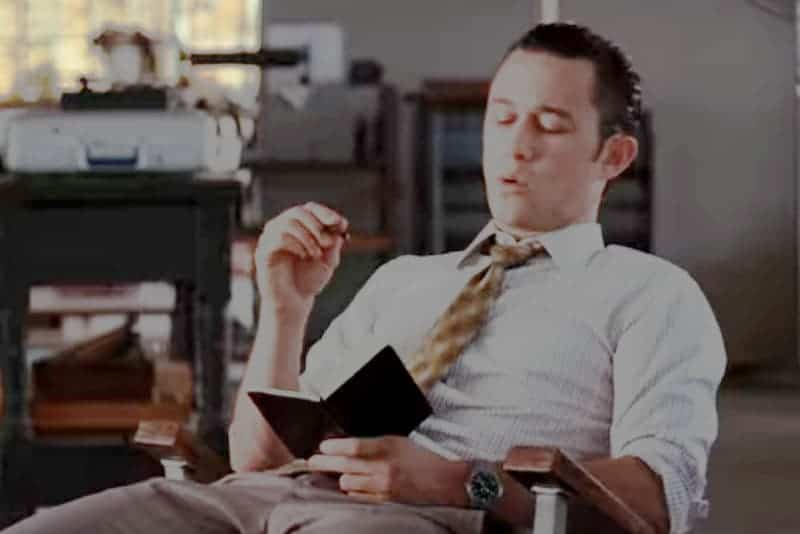 During the movie, Joseph Gordon-Levitt wears an IWC Mark XVI, which is no longer a model you can buy from IWC. The watch has a silver jubilee band and appears to have a black dial.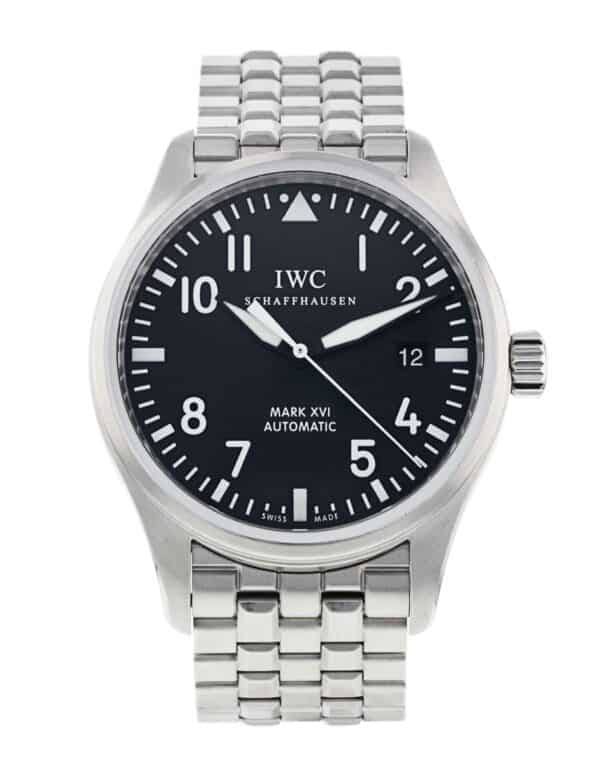 [product-button url="https://www.ebay.com/sch/i.html?_from=R40&_trksid=p2380057.m570.l1313&_nkw=IWC+MarkXVI&_sacat=0&mkcid=1&mkrid=711-53200-19255-0&siteid=0&campid=5338916180&customid=&toolid=10001&mkevt=1″ text="SEE ON EBAY"]
Which Watch Did Ken Watanabe Wear?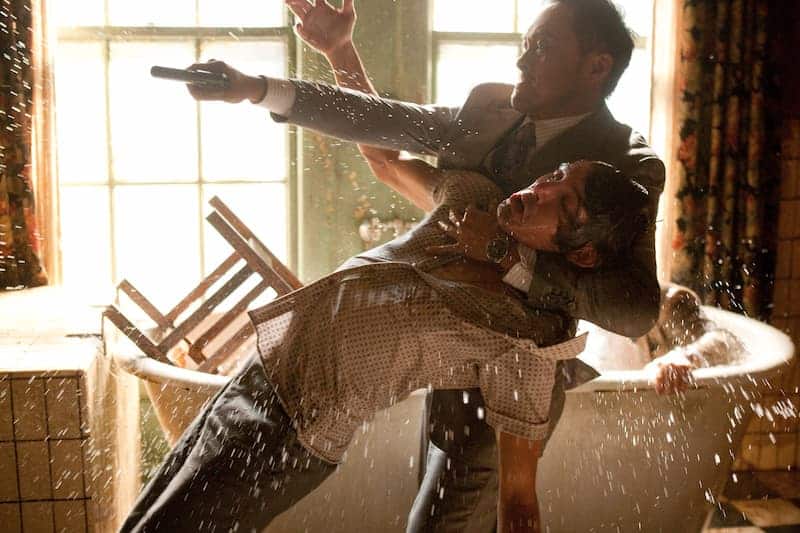 Ken Watanabe playing Saito as another of Cobb's team during the whole Inception movie. And during the movie he is seen on a few occasions wearing a Rolex Submariner.
Which Watch Did Tom Hardy Wear?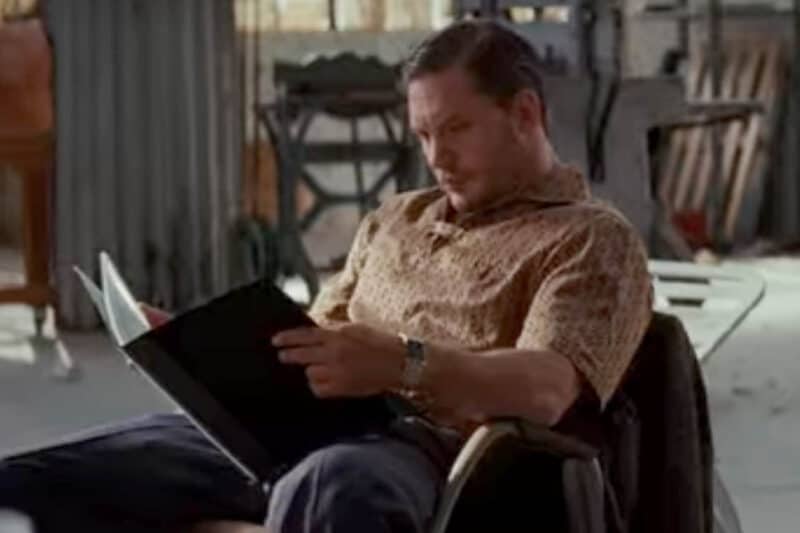 Tom Hardy wears a Tank style watch during Inception, but it is not clear what model it is. The dial is exactly as wide as the metal band, and it is all gold with a black dial. Here are some similar models you can find online.
[product-button url="https://www.amazon.com/WWOOR-Original-Waterproof-Stainless-Wristwatch/dp/B07S51XFX7?tag=watchinfo0803-20″ text="SEE ON AMAZON"]
[product-button url="https://www.amazon.com/Citizen-Eco-Drive-Stainless-Steel-BM6552-52E/dp/B0012IP0D6/r?tag=watchinfo0803-20″ text="SEE ON AMAZON"]