If you haven't seen Narcos yet then you might well have been hiding under a rock. It is a Netflix TV Show based on the crazy lives of Pablo Escobar in Colombia, followed by a later series or two on the drug lords in Mexico.
Of course, where there are billions of dollars, there are expensive watches. And Narcos seems to know no bounds when it comes to extravaganze.
The majority of the watches seen in Narcos are all bling and Rolex. But which watches are worn in Narcos exactly?
Let's take a deeper look at the watches that were seen…
Watch Worn By Pablo Escobar in Narcos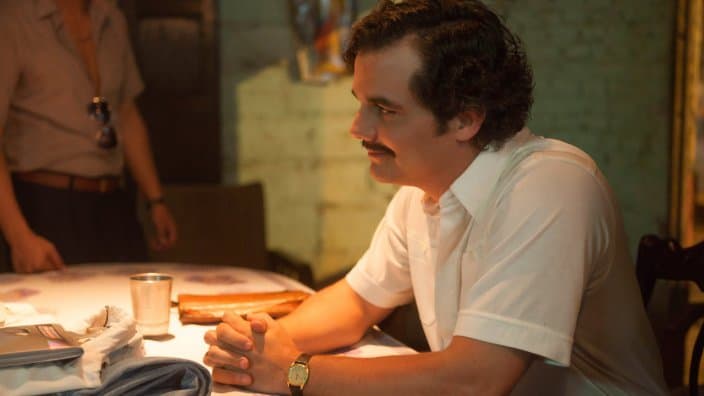 Wagner Moura plays the charming yet absolutely brutal Pablo Escobar in the first three seasons of Narcos. Starting out small, Pablo goes on to build what was probably the biggest and most ruthless drug cartel of it's time. Something that has continued to shape Colombia to this day.
But you are not here for that. You are wondering what watch he wore in the show!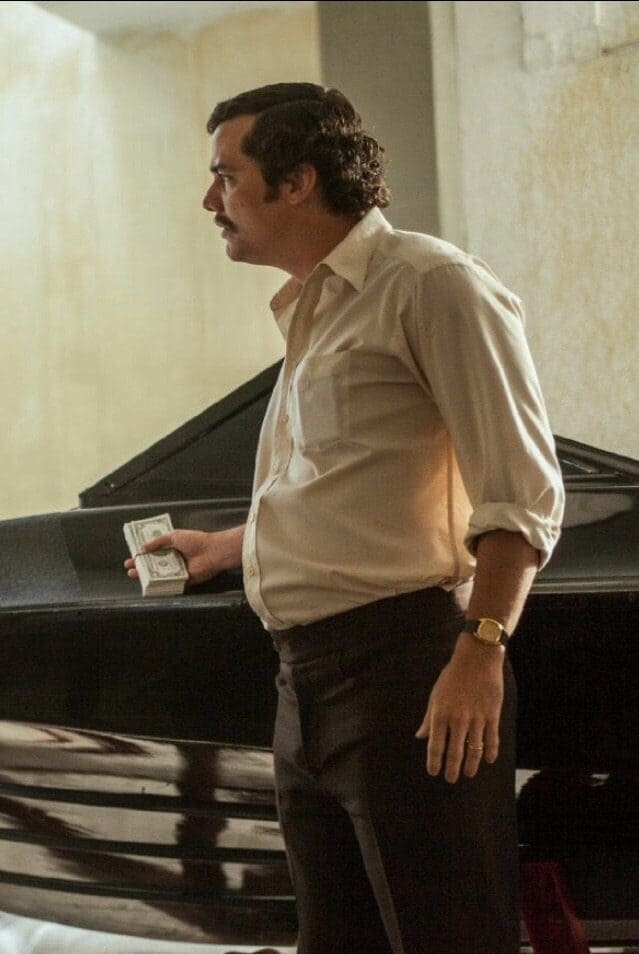 During the first three seasons of Narcos Pablo Escobar wore a vintage Rolex Cellini. It had a gold case, dial, and bezel, with a black alligator leather strap. Somehow it seems a little too dainty for a man like Pablo.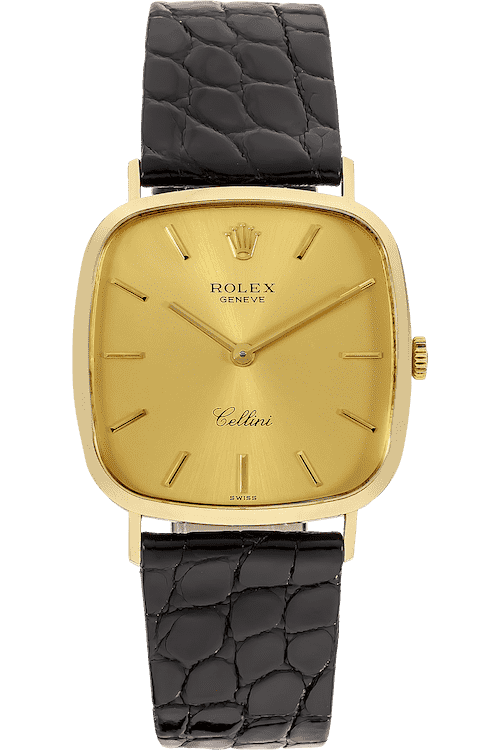 Watch Worn By Miguel Ángel Félix Gallardo in Narcos Mexico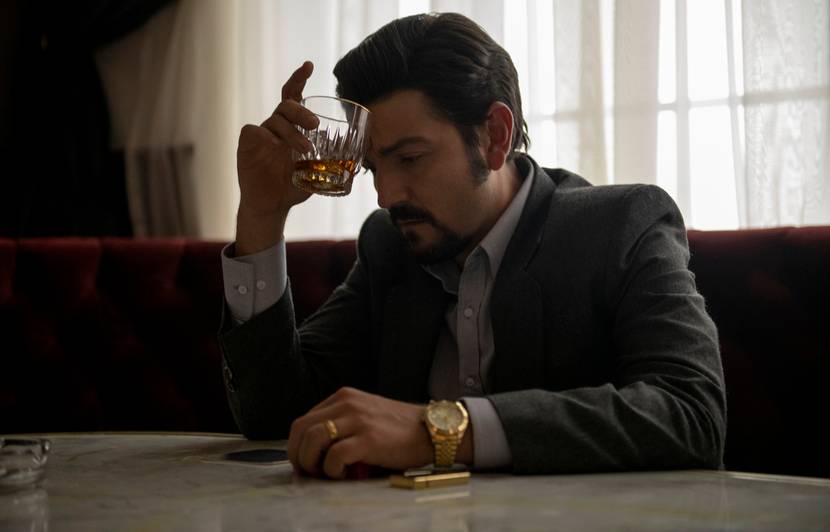 Once Pablo Escobar was dead, Netflix carried on the addictive Narcos series in Mexico. And they certainly had a thrilling story to tell again here with the antics of a former small-town cop – Miguel Ángel Félix Gallardo. He starts out small just selling Marijuana, but soon moves to the big time.
During the Narcos Seasons 4, Miguel Ángel Félix Gallardo can be seen wearing a 14k Gold Rolex DateJust with a jubilee bracelet.