Kiefer Sutherland plays the ever-stressed and resourceful jack Bauer in the ground-breaking terrorism TV thriller 24. I remember the days of buying these in DVD boxsets, and how they set the scene for later TV series on the likes of Netflix!
Time was always of the essence in 24, because Jack Bauer only ever had 24 hours to do whatever it was he had to do. So, it is no surprise that his watch was very important.
Which Watches Did Jack Baer Wear in 24?
In the first season of 24 Jack Bauer wore an all-black Rolex Submariner Date 16610. On some forums it has been debated whether it was a copy or fake, but I guess we will never know!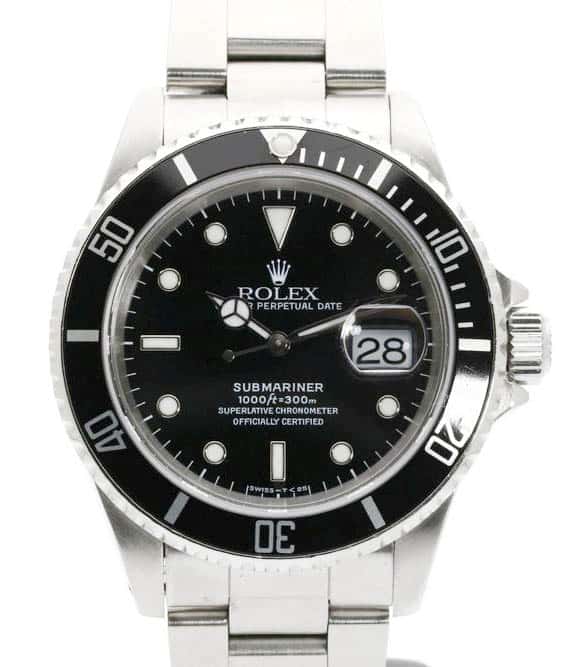 In later seasons of the 24 TV series (4,5 & 6), Jack Bauer can be seen wearing an MTM Special Ops throughout those 3 seasons.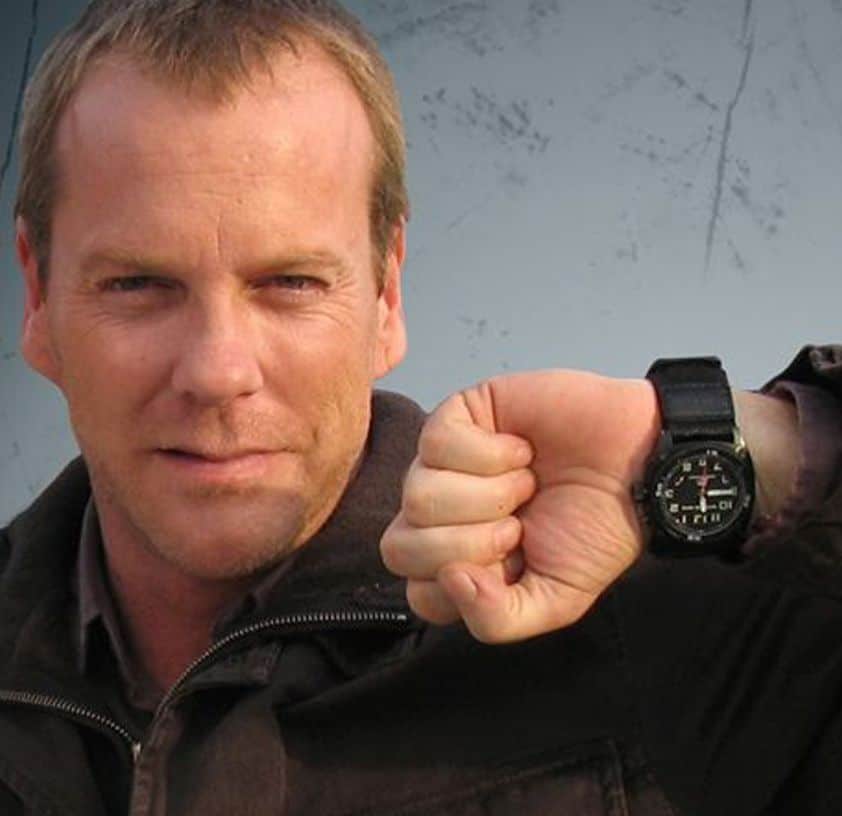 [product-button url="https://www.ebay.com/sch/i.html?_from=R40&_trksid=p2334524.m570.l1313&_nkw=mtm+special+ops+jack+bauer&mkcid=1&mkrid=711-53200-19255-0&siteid=0&campid=5338916180&customid=&toolid=10001&mkevt=1″ text="see on ebay"]